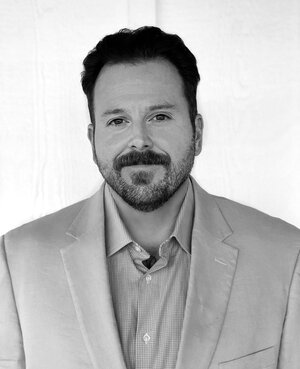 When Tyson and I started working together I had a few issues I was dealing with that I was hopeful to address. In 2017 I had an episode of atrial fibrillation.
Although it was an isolated episode, the fear of experiencing that again left me dealing with severe anxiety and panic attacks.
I was scared that pushing myself in the gym would bring on another episode, so I avoided exercise for months. This only compounded my problems, as I had no outlet for my anxiety, and the longer I stayed away from the gym, the worse I felt.
Honestly I was scared that I would have a heart attack.
I learned to control my breathing and control my heart rate, even through intense workouts. I came to the realization that if I was healthy enough to do boxing training, my heart was strong and I shouldn't place any physical limitations on myself. Another huge takeaway for me has been the stretching routine that I do every morning. I've always been strong, but never flexible, and would get injured frequently. Since I started implementing my stretching routine on a daily basis, I've been able to avoid any real injuries, and stretch/roll my way to a healthier, happier body.
If I was more disciplined with the diet that you created for me (which was very good), I would say I'd be in peak physical shape. I still stray from the diet but I've learned that for my goals, this is an acceptable medium for me.
I think almost anyone could benefit from your coaching services- young or old, sick or healthy.
We've been working together for almost 2 years twice a week, over the time lots has changed in my life and Tyson has consistently tweaked our program to fit my individual needs. I think specifically that people with anxiety could benefit from Tyson's coaching. Not only has my physical health taken great strides, my mental health has improved alongside.
WILLIAM MCKENZIE
CEO, Left Coast Holdings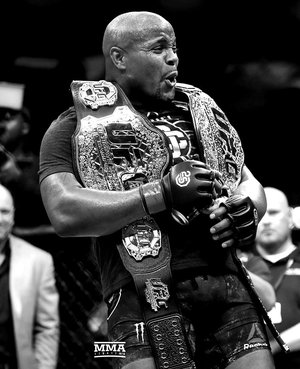 I coached Daniel specifically on dieting and weight cutting to drop from Heavyweight to Light Heavyweight divisions so that he could compete for the UFC Light Heavyweight World Championship.
I did everything from preparing weekly meals to becoming his personal chef and living with him during his fight camp. I also joined him on the road during fight week to make sure he was able to make weight and perform at the highest level.
DANIEL CORMIER
UFC Heavyweight Champion
Former UFC Light Heavyweight Champion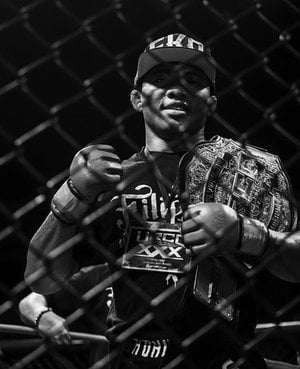 Derrick came to me wanting to pursue his MMA dream and become a UFC Champion. He had already become a Brazilian Jiu-Jitsu Black Belt and fought professional MMA but had since given up on his Mixed Martial Arts dream due to life circumstances. When my gym opened close enough for him to make the commute he decided to give it another shot. I told him I would hold him to a higher standard than anyone because his goals were high and so was his potential. He became the champion of the URCC and decided to retire from MMA competition and become a coach himself. His growth as a person is what makes me most proud of my work with Derrick.
DERRICK EASTERLING
Former URCC Flyweight Champion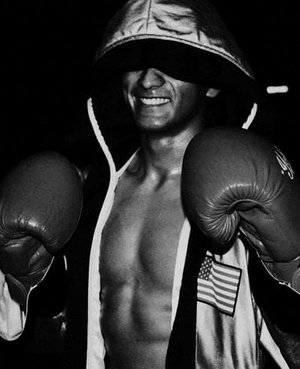 Jaime grew up competing in taekwondo, wrestling and cross country and always dreamed of being a fighter in the UFC. Eventually life lead him into the Big Brother program where he met my former teammates the Newton brothers. When they heard about his dream they reached out to me and even paid for his training to get started with MMA. I took him under my wing to pursue his dream of becoming a professional MMA fighter and fighting in the UFC one day. He has earned a 6-1 record and is looking to turn professional very soon.
JAIME MORA
Dragon House Amatuer Flyweight Champion
Former 559 Amatuer Flyweight Champion